The Disney Toon Studios operations team contacted us, and I was assigned to design and execute the 'Digital Walkway' for the upcoming film Planes: Fire and Rescue. This space is located inside DTS, and viewable for employees, press events, and guests of employees only.
The design conceit was to create an atmosphere that reflected a National Park 'Welcome Center' inside of Piston Peak (a fictional park where the film takes place). Upon the first meeting, I abruptly yelled "Taxidermy!" and got laughs, and then silence, then nods - leading to the deer antlers mounted to the wall (following the design of the tractors a.k.a. 'deers' in the movie). They all loved the idea, and people were claming the final product as their own before the display was taken down.
Started off with a Photoshop mockup, all digital, for proof of concept, and rounds of approvals.
Here's the final product. A few changes were made here and there from the digital comp, but that's to be expected once in the field. Scroll down for more images and neat things.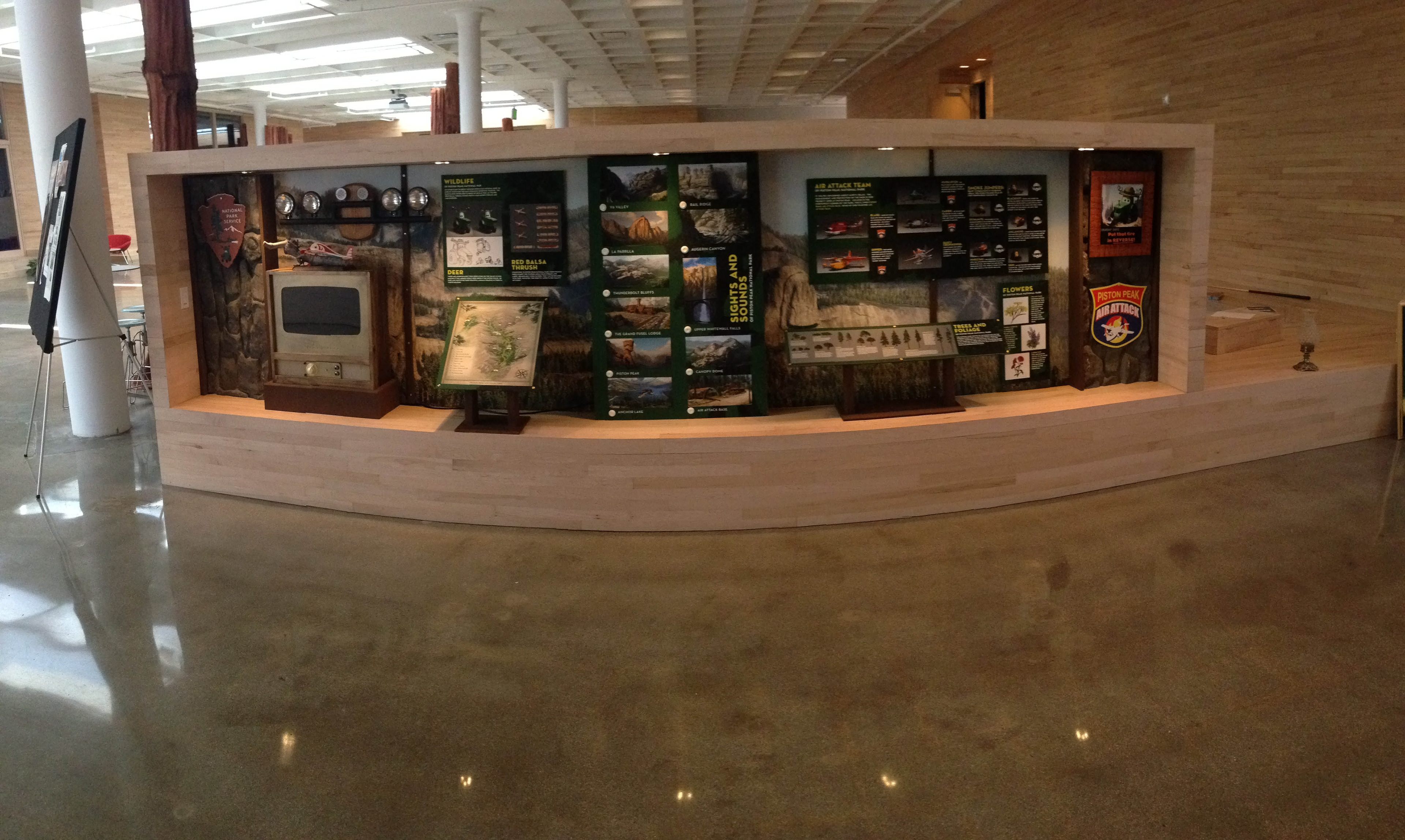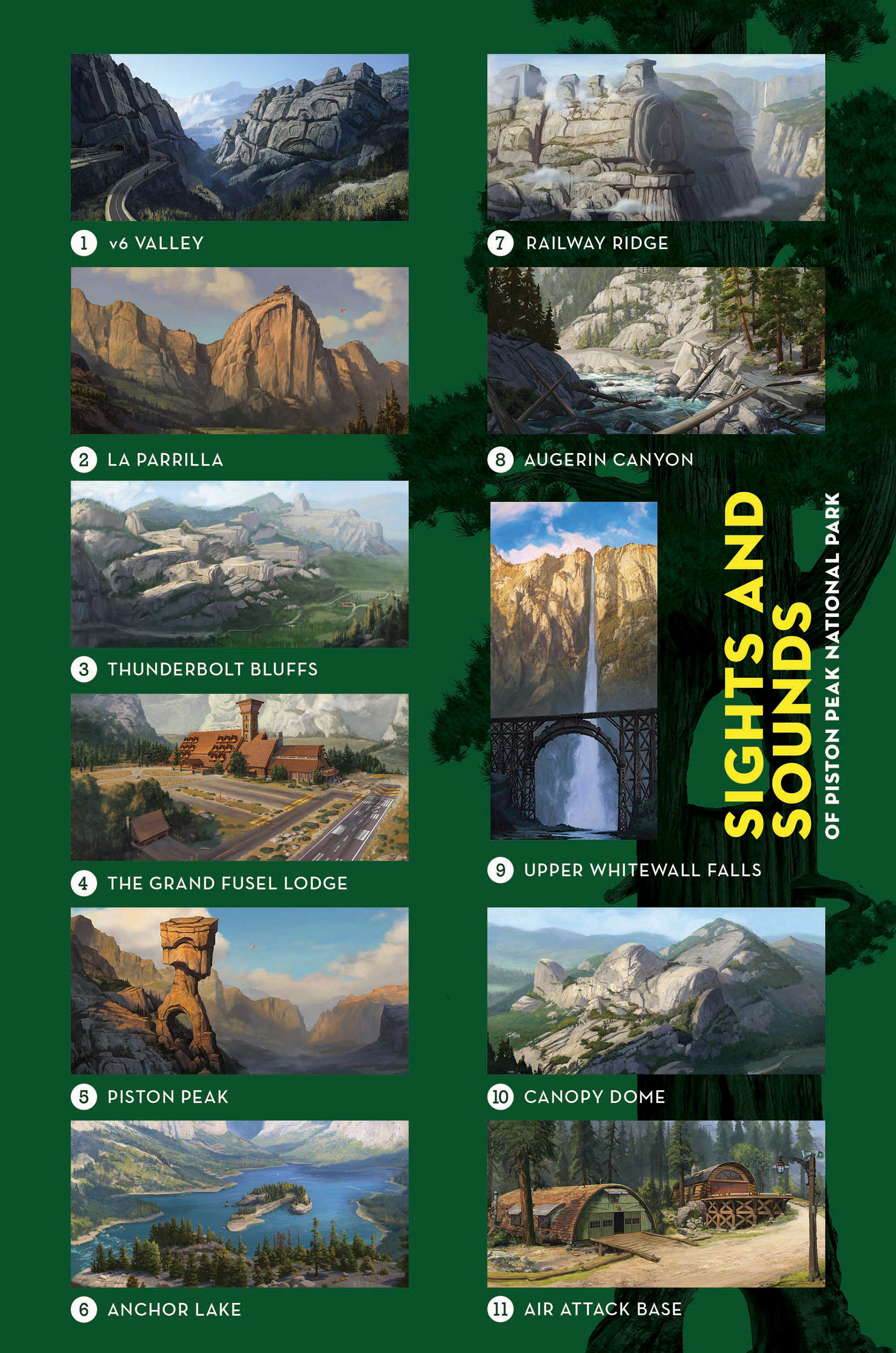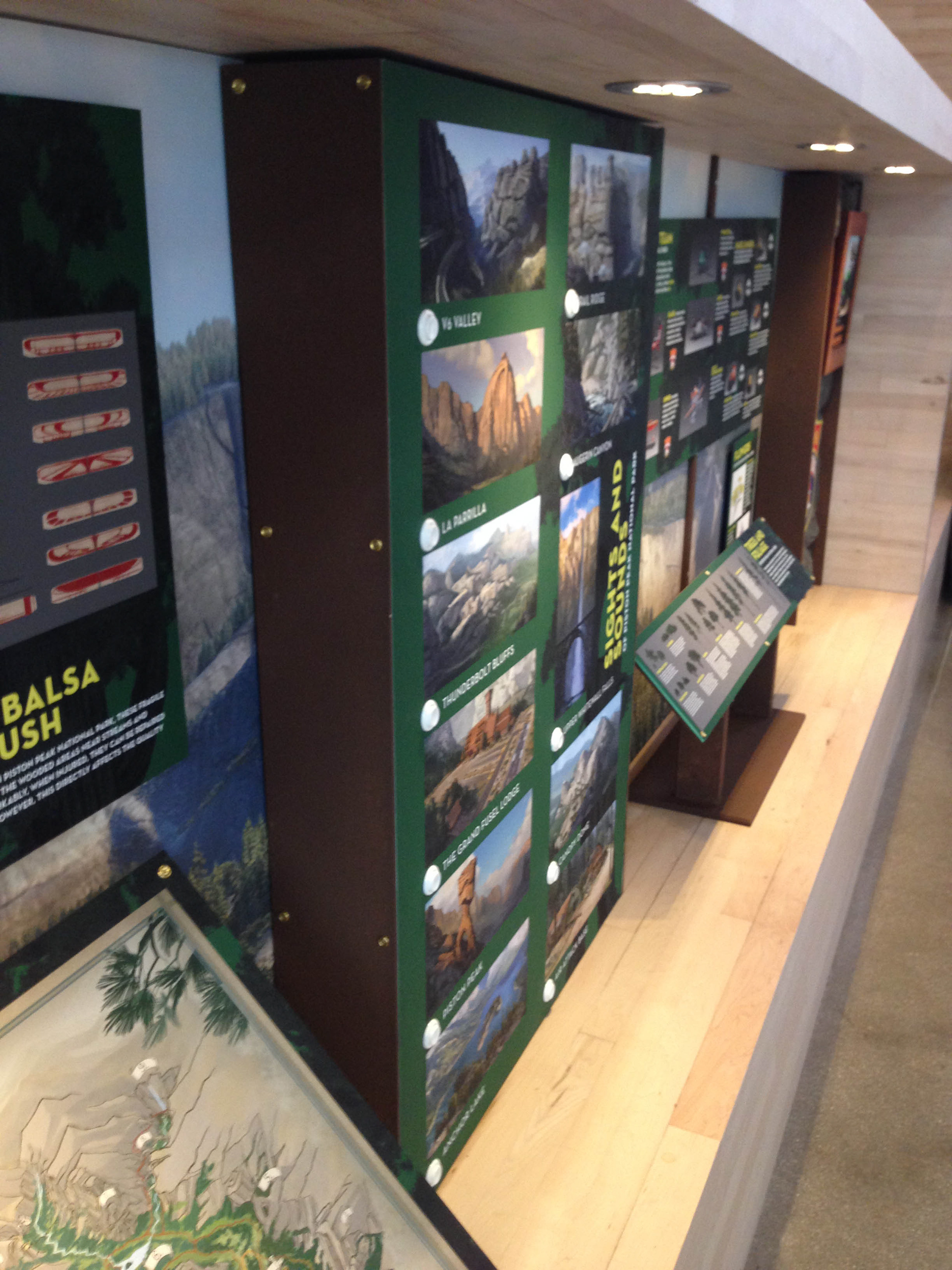 The art director of the film wanted to include an 'info center' in the design - in which I devised this neat board with arcade style buttons on it that would play back audio snippets about different areas of Piston Peak Park. Some calls were made, and we were able to land Corey Burton (You might know his voice from the Disneyland Tram when you are leaving the Mickey and Friends parking structure).
This was created with open source hardware and software, powered by Arduino. Watch the video below for a quick demo on how it worked / sounded.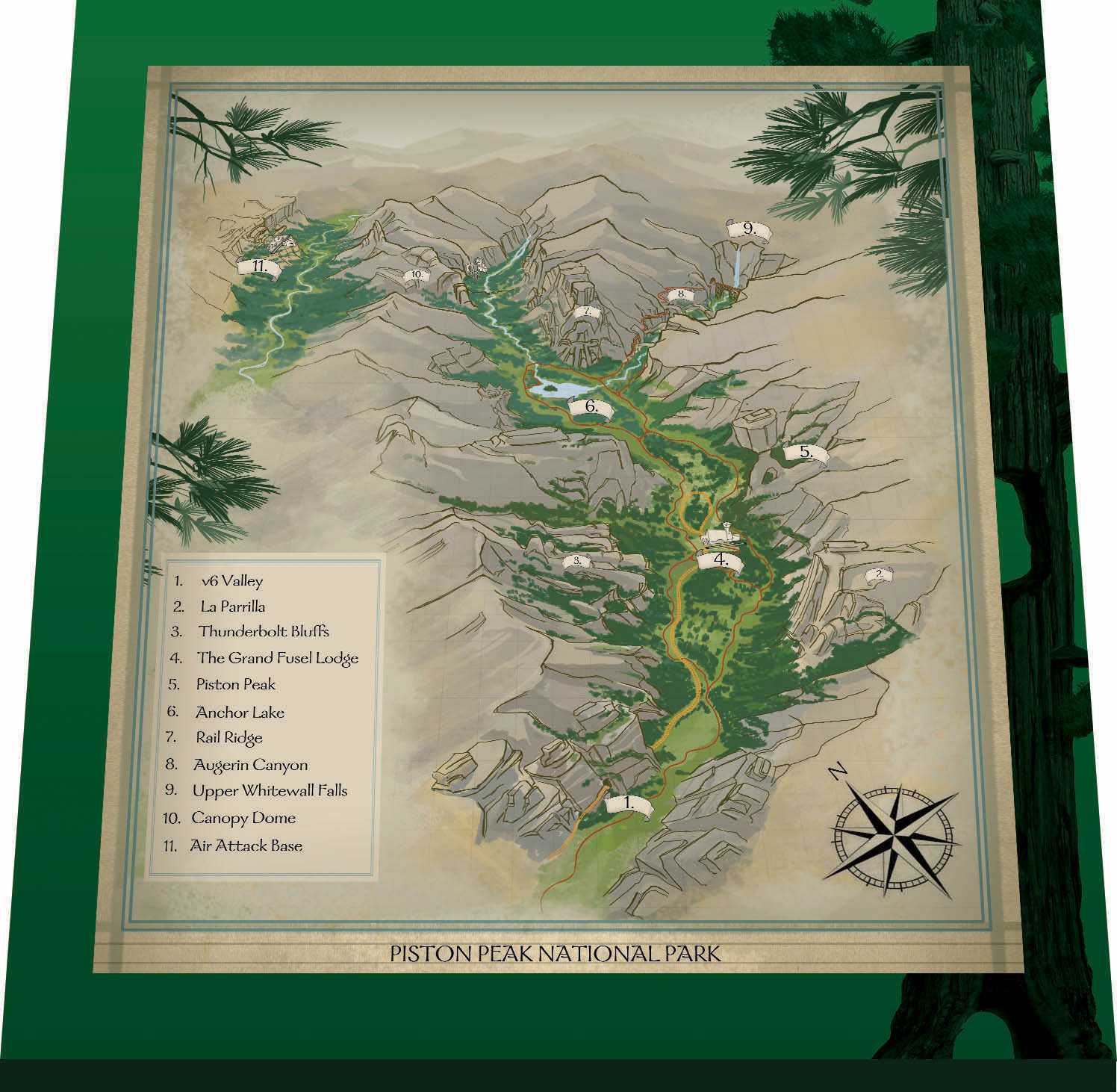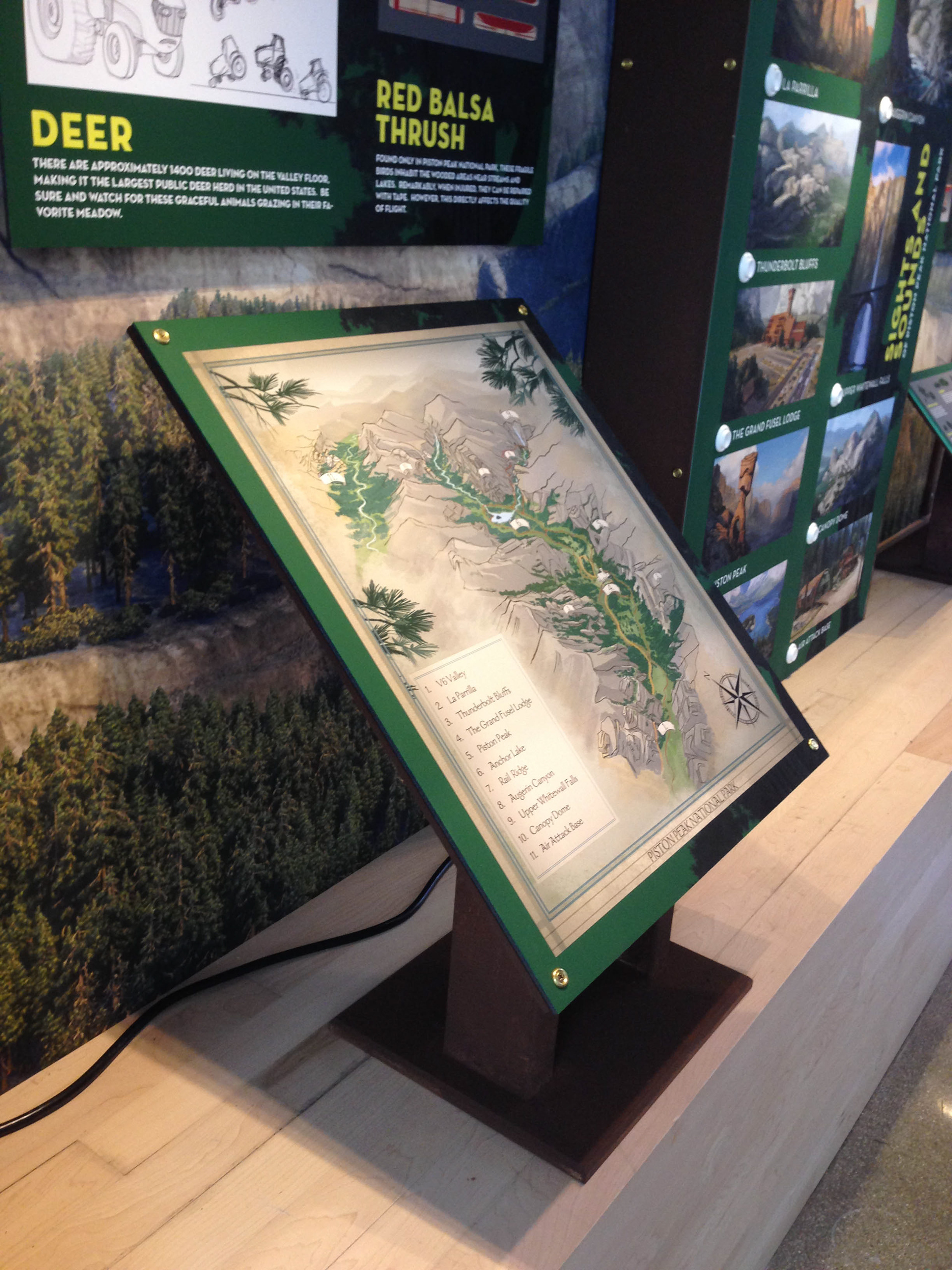 Don't blame me for the Papyrus... The map was an existing asset, in which I plugged into the design.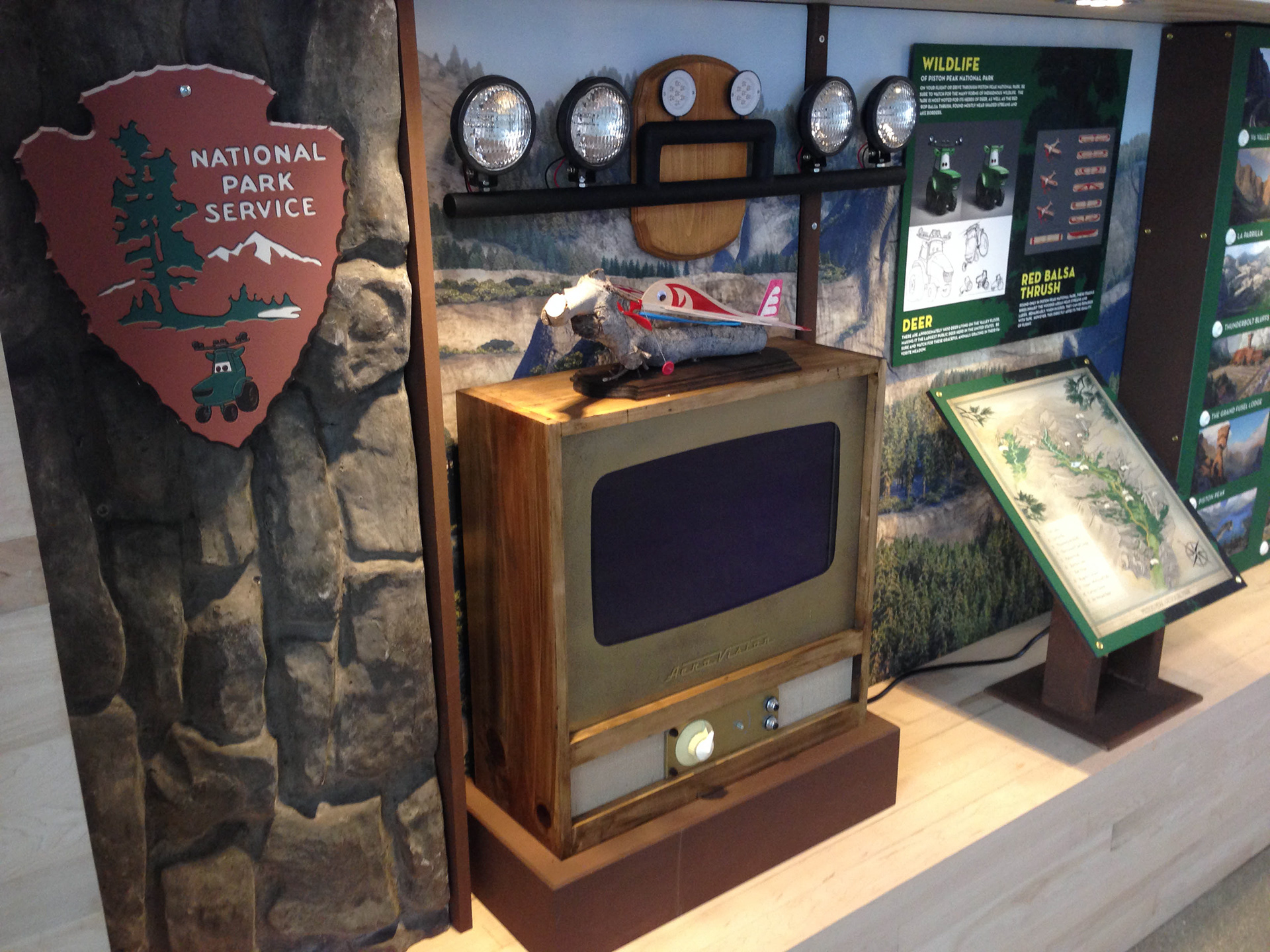 An 'Old' television to loop dailies and the trailer, a 'taxidermized' Red Balsa Thrush rests atop the television. This is basically a wood enclosure to hold a 24" computer monitor, with some bakelite knobs I picked up from somewhere.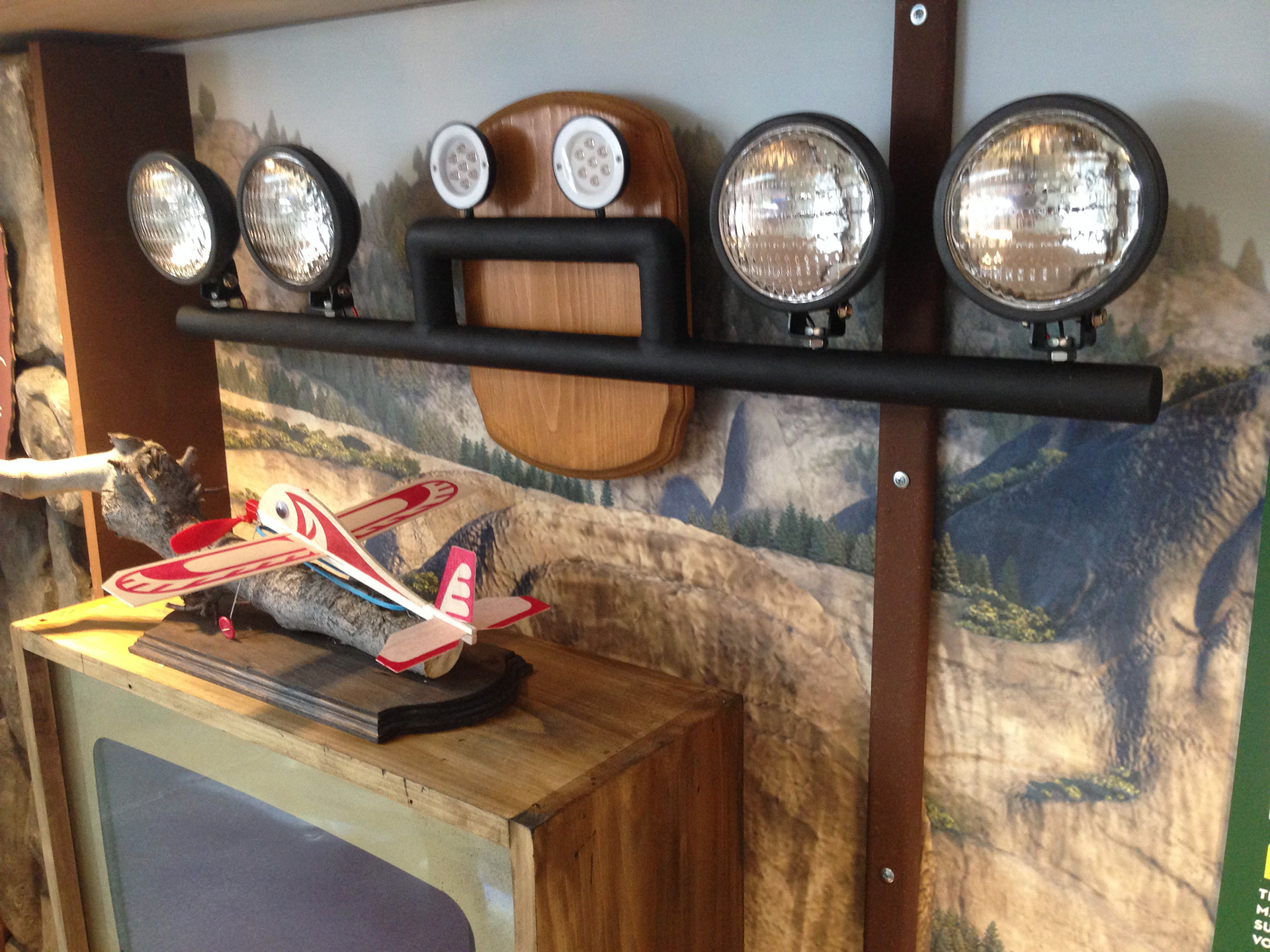 The completed deer antlers! Real working headlights!